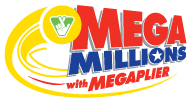 Never miss a draw!
Mega Millions online subscriptions are a whole new, easy way to buy and play your favorite jackpot game
anytime, anywhere in Virginia. Never worry about missing a drawing. All the info you need is right at your fingertips.
You can even purchase an online subscription the day of a drawing!
Play Now
Check my Numbers
Are you holding the winning ticket? Here's an easy way to find out.
Please set filter criteria and enter your ticket information above to see results.