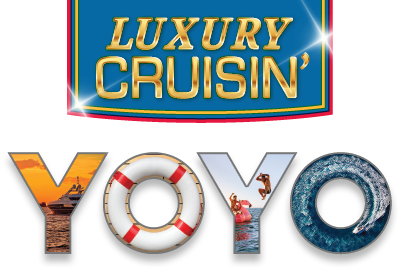 You Only Yacht Once!
The Luxurious Life on a Private Yacht! You could win a private-yacht experience or $250,000!
Live a Life of Luxury on a Private Yacht!
The idea of taking a private-yacht trip has been moved from impossible to real with the Luxury Cruisin' Scratcher. The game features three instant-win private-yacht experiences and over $12 million in cash prizes in the entire game. The game's 2nd Chance promotion means a fourth private-yacht experience is up for grabs!