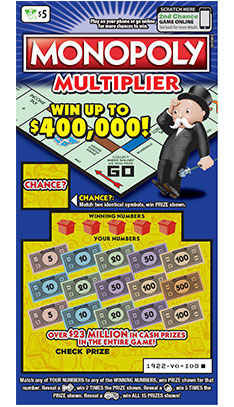 Take a Chance at winning $400,000 with the MONOPOLY Multiplier Scratcher! Win $10,000 in the 2nd Chance game online!
Every non-winning MONOPOLY Multiplier scratcher allows you to play to win entries into hundreds of monthly drawings which includes a top prize of $10,000!
MONOPOLY © 1935, 2019 Hasbro.
All Rights Reserved. Licensed by Hasbro.